Should this article be deleted for being cringeworthy? - Original article creator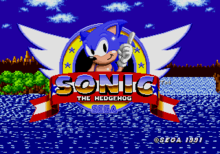 It is like a Sonic game, but edited. This is rated to be AO (Adult only). Unfinished article.
What it contains before the AO rating:
Vulgar
Stupidity
Blood and Gore
S*xual parts
Disturbance
Lack of Encouragement
Losers
Sega gone Mad
The levels are same like the Sonic the Hedgehog series, but contained swears in their names:
Green P*ssed Off Hill
Go to F**king Hell, You Egghead
Badges also have swears in their names!



Ad blocker interference detected!
Wikia is a free-to-use site that makes money from advertising. We have a modified experience for viewers using ad blockers

Wikia is not accessible if you've made further modifications. Remove the custom ad blocker rule(s) and the page will load as expected.