Mario bros XD is a game for a arcade console.  It is like the classic Mario Bros.  Its more an arcade game.  You have to collect the most coins and defeat the most enemies.  It judges by points because you get more points by getting coins and defeating enemies.  It was rated by IGN 8.9.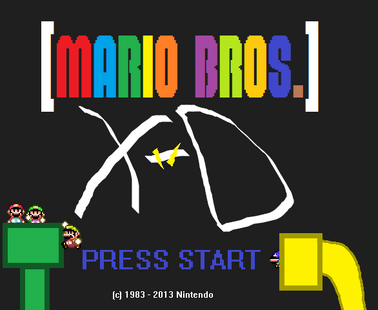 Ad blocker interference detected!
Wikia is a free-to-use site that makes money from advertising. We have a modified experience for viewers using ad blockers

Wikia is not accessible if you've made further modifications. Remove the custom ad blocker rule(s) and the page will load as expected.